New HD Quality Optics Exclusively Designed for Bird Watchers
What Our Customers Are Saying
An exceptional binocular for a reasonable price.

"For a mid-priced binocular, these are fantastic. The vividness of color and sharpness of view is the best of any binocular I've ever owned. I purchased these to take camping as my previous pair was stolen. While I didn't appreciate having to buy another pair, I am pleased I purchased this pair.

Hank H.
Great binoculars at a price for the value.

"Carried these on my daily 5 mile walk. Didn't feel like I had them on. Too cold for very many birds but the ones I did see jumped out in full detail and high contrast. These glasses even lighten up shaded areas. Excellent product... Highly recommended."

Roderick A.
Very impressed.

"I'm extremely satisfied with my binoculars. They produce a razor sharp image; better than my Nikon 5's. The Nikons are going to my parents. I rate these 9.6 out of a perfect 10. I'd give my Nikons 9 or 9.1. And no I do not work for Wingspan Optics."

Jeff W.
Best binoculars I have owned.

These binoculars are easily adjusted and provide wonderful clarity. They are terrific for bird watching!

Rebecca B.
Exactly what I needed!

I wanted binoculars not only for birdwatching but also for scenic views while on a cruise or cross-country drives. These are perfect for both. I am more than satisfied with my purchase.

James T.
I love them!

Amazing clarity. Truly worth so much more.

Colin S.
The product I bought is awesome and better than I thought it would be!

So happy and now I can see what I've been missing.

Sandra L.
Sharper eyes, better colors....a delight

Sharper eyes, better colors....a delight my new 8X42 binoculars.

Frank B.
Very clear optics...

Very clear optics, excellent magnification and field of view.

John T.
Why Choose Wingspan?
Wingspan was created to provide today's Birdwatchers with the highest level of performance using bird watching binoculars and monoculars. We blend quality, functionality, reliability and superior design in every aspect of our optics.
About Wingspan Optics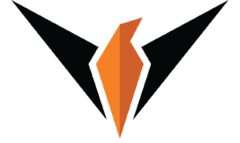 Get a Closer Look at Amazing!